Programs and Activities!

   All programs and activities are held at Rock River Center and are open to all 
   adults, unless otherwise noted.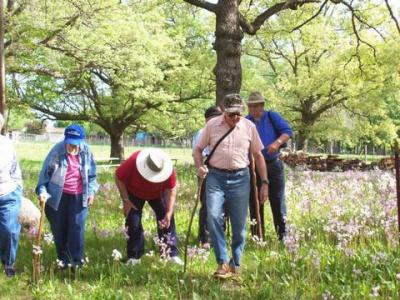 You Can Walk Indoors at RRC

Monday, Wednesday, and Friday 

8:30 am - 3:30 pm

Bring a Buddy  16 laps = a mile

​Please be considerate and refrain from walking when events are in progress.

Regularly Scheduled Activities
Monday
8:
30 am
... Pool Players
9:
30 am
... Quilting
9:
30 am
... VA Representative (2nd & 4th)
10:00am... Situation Room (1st & 3rd)
12:15pm... Cards - "Hand & Foot"


8:
30 am
... Pool Players
9:
00 am
... Whittlers
9:
00am
... Boot Scootin' Seniors
9:
30am
... Cribbage
9:
30am
... Sing-A-Long with Margo (2nd)
10:00am... Blood Pressure Checks
10:00am... Caregiver Support Group (1st)
10:
30am
... Triple Play Tuesday Program (4th)
11:
30am
... Lunch & Bingo (4th)
11:
30am
... Birthday Potluck Lunch (2nd)
12:00am...Low Vision Group (2nd & 4th)
8:
30am
... Pool Players
9:
00am
... Crafters
9:
30am
... Mexican Train Dominos
12:00pm...Adult Coloring Book Class (4th)
6:
30pm
...Living Well w/Diabetes Support Group (1st)


7:
30am
... Board Meeting (2nd)
8:
30am
...Pool Players
9:
00am
... Stump Jumper Hikes (1st) (Apr-Nov/weather permitting)
9:
00am
... Boot Scootin' Seniors
9:
30am
... Prairie State Legal (3rd)
10:
30am
... Friendly Needles (1st, 3rd & 5th)
11:00am... Cards - "Hand & Foot"
3:00pm... "Facing the Challenge" Cancer Support Group (4th)


STUMP JUMPERS

June 1 - Howard Colman Hall Creek Preserves - Easy/Mod skill level
---------------------------------------------------------
Activity Skill Levels - 2017
EASIEST: A relaxed tour/hike with low activity. A trail requiring limited skill with little challenge to travel. 

Appropriate for anyone who enjoys being outdoors.
---------------------------------------------------------
MORE DIFFICULT: A more active tour/hike with intermediate-to-longer walking. Includes sloping or uneven terrain, and/or climbing stairs. This requires some skill and challenge to travel.

Those with physical limitations should take this into consideration prior to signing up.
---------------------------------------------------------
MOST DIFFICULT: An intense tour with long-distance, sometimes strenuous. Also may be extremely rugged or have major elevation. Requires a high degree of skill and challenge to travel.

Participants should be physically fit.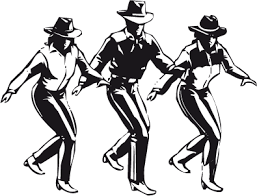 BOOT SCOOTIN' SENIORS

Have you heard of the Boot Scootin' Seniors of Rock River Center? Have you seen them perform? Have you ever thought about joining them but were afraid you couldn't keep up with their steps??? Well, here's your chance to start from the beginning!

Boot Scooters-9:00 AM Tuesdays & Thursdays

The Boot Scootin' Seniors have been steppin' and stompin' since 1993 when the first line dance classes for seniors began at Rock River Center. The group dances all year round and is invited to perform at nursing homes, assisted living facilities, and at special occasion events such as the Tri-County Opportunities Foster Grandparent Christmas Party, Pegasus "Horseshoe Ball", and the Rockford Senior Expo. The Boot Scooters are ambassadors for Rock River Center who enjoy making life happier for others. Their enthusiasm for having a good time is contagious, and the audience is quick to tap their toes and fingers to the music. Thank you, Boot Scooters, and keep on "Scootin"!

Boot Scootin' Seniors at Rockin' River Fest
Our Boot Scootin' Seniors will be performing at the First Annual Rockin' River Fest in Oregon. They are scheduled for Saturday, June 17,

2017 at 10:00 am on the River's Edge Stage. Mark your calendars so you don't miss these awesome ladies.